Quilts & Gifts
WELCOME

We are a web based Quilt and Gift store located in beautiful southern Oregon. I feel at peace with nature surrounding me and portray my love of nature in my store selections specifically specializing in anything with moose. I also feature several Australian pattern selections.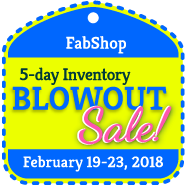 UP TO 40 % OFF ALL ITEMS IN STORE







Announcements
Watch for upcoming announcements of local and state quilt shows, along with where you might see Moosetrack Quilts and Gifts vending at events.-
.

Just arrived One Sister Berries and Blossoms are now on the store menu. Watch soon for a kit to use the fabric line.

Just arrived One Sister newest book and a Wool applique book listed under new items, with new kits.


A new kit by Kathy Schmitz using the fabric line Live Oak that has a woodland theme is on the store. The fabric will be listed soon, along with another kit featuring a vintage camper.
Just arrived is Autumn Reflections by Holly Taylor and Big Sky featuring moose, bear, and woodland fun, fabrics and kits.

All Australian patterns are 40% off.

End of the Year Specials- Big Sky Fabric, Holly Taylor Christmas (get fabric it's going fast), and Woodland Flannel all on sale at 30% off.

New Year special Autumn Splendor by One Sister at 30% off.

WATCH FOR FEBRUARY BLOW OUT SALE WHERE ENTIRE STORE WILL BE ON SALE AT 30% OFF.